Track strategic objectives, turn strategy into action!
Transform your strategy into results you can see. Track and measure success by adding KPIs and OKRs to your strategic objectives – so you and your team can stay focused on what matters and achieve the goals.
How agile leadership and winning kpi and okr can help change your business
Exhausted in trying to keep up with "new" situations?
Only
25 seats
available, claim yours now!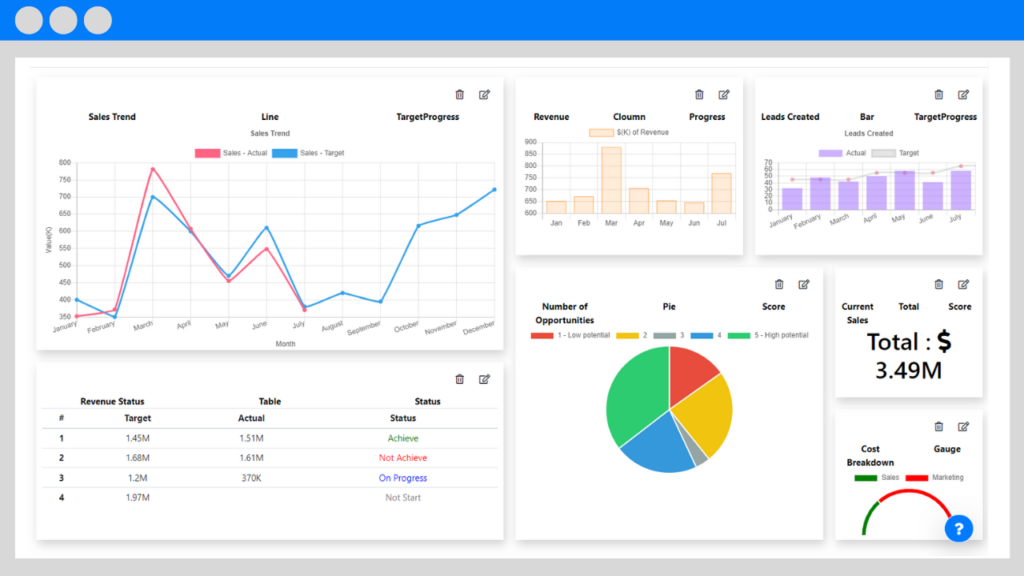 Simple-to-use KPI management to improve employee performance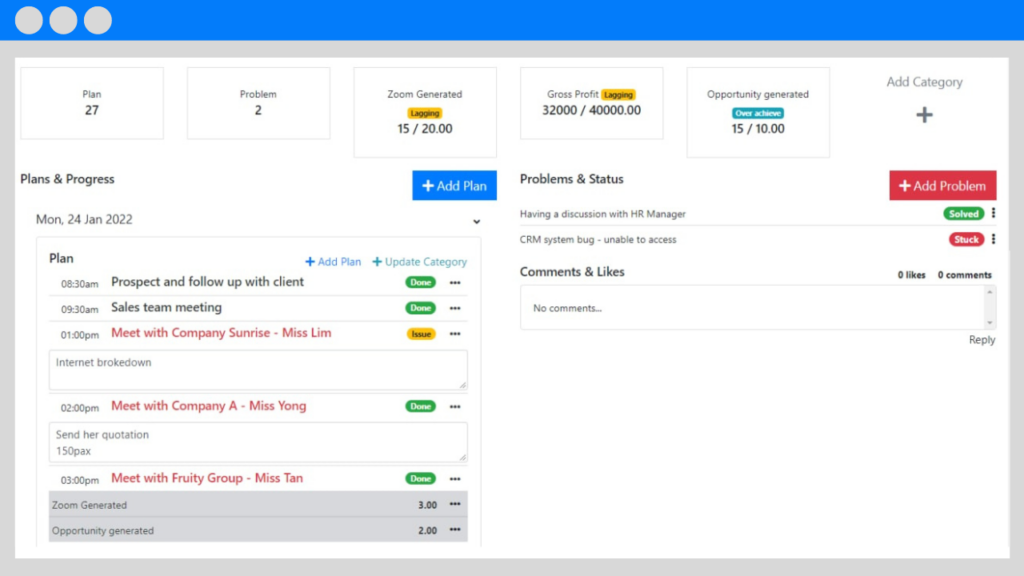 Setting Priority Tasks To Stay Focus
>> PLAN-PROGRESS-PROBLEM CHECK-IN MANAGEMENT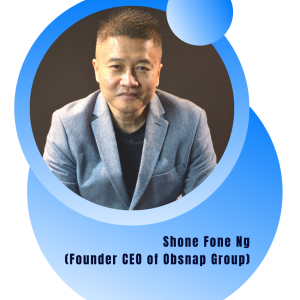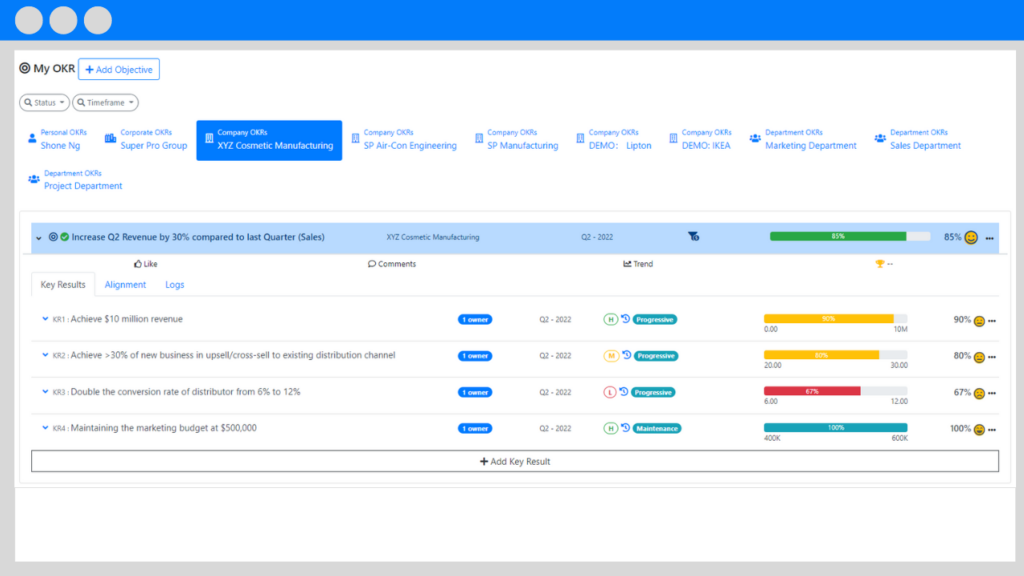 A Powerful Collaborative OKR Goal-Setting Tool