KPI Training: Developing & Managing Key Performance Indicators
A well-structured KPI training program that is tailored to the demands of your organization.
Maximize Your Team's Potential!
Learn everything you need to know about KPIs with our comprehensive guide to KPI training. Discover how to set and measure KPIs, identify the right metrics, and use KPIs to drive business performance.
Introduction to KPIs & KPI Training
KPI training is an important aspect of understanding and utilizing Key Performance Indicators (KPIs) effectively. KPIs are specific metrics that provide valuable insights into business performance and can be used to inform data-driven decisions. By measuring KPIs and tracking progress over time, organizations can identify areas for improvement and take corrective actions.
Moreover, KPIs can be used to measure various aspects of a business, such as a customer satisfaction, revenue growth, employee productivity, and more. However, selecting and measuring the right KPIs requires knowledge and expertise, which can be obtained through KPI training.
Also, KPI training equips individuals with the skills and knowledge necessary to identify, measure, and track KPIs effectively. It can also teach individuals how to develop KPI dashboards and reports that effectively communicate performance data to stakeholders.
Overall, KPI training is essential for anyone who wants to drive business success through data-driven decision-making. By understanding how to select and measure KPIs effectively, individuals can identify areas for improvement, make informed decisions, and achieve their business goals in today's competitive business environment.
KPI Training to Drive Business Performance
KPI Training is a powerful tool that can drive business performance and help organizations achieve their objectives. KPIs, or Key Performance Indicators, are metrics that can be used to measure the success of an organization in achieving its goals. By setting clear objectives and tracking progress towards these objectives using relevant metrics, organizations can better understand their performance, identify areas for improvement, and make data-driven decisions.
Further, to effectively use KPIs to drive business performance, it is essential to have proper KPI Training. This training can help individuals understand the importance of KPIs and how to use them effectively to drive business performance. KPI training can be provided to managers, employees, and investors. It can involve regular reporting and analysis of KPI results, as well as discussions around how to improve performance in areas where KPIs are not meeting targets.
When communicating KPI results, it is essential to present data in a clear and meaningful way. This can involve using visual aids, such as charts and graphs, to highlight trends and make it easier to understand the data. It's also important to put the data into context, explaining how it relates to overall business objectives and how it can be used to drive improvement.
Similarly, KPI training can also help organizations to make data-driven decisions. By analyzing KPI data, they can identify areas for improvement and take action to address these areas. For instance, if a KPI shows that customer satisfaction is low, the organization may decide to invest in additional customer service training for employees or implement new processes to improve the customer experience.
In conclusion, KPI Training can be a valuable asset for organizations looking to improve their performance. By establishing a culture of continuous improvement and regularly evaluating KPI results, organizations can set new targets and objectives and take action to address areas where performance is not meeting targets. This will help them achieve their business objectives and improve their overall performance.
KPI Training Learning Outcomes

Build stronger ties with each other through fun and thought-provoking activities

Seek to understand each member of the team for better collaboration by allowing yourself to be aware of it consciously

Recognize three (3) challenges of productivity

Develop own and department goals and objectives using the SMART goals
Implementing SMART goals concept in departments, start tracking and course correct with OKR working framework
Recognise the importance of coaching and start coaching the teams.
Module
Module Title
Module Description
1
The Make Up Of A True Team

The difference between Team vs Group
Tuckman's Team Development: Forming – Storming – Norming – Performing

2
Working with Different Personalities – D.O.P.E Profiling

Understanding 4 personalities (birds) – Dove, Owl, Peacock, Eagle
The motives and triggers of different personalities
How to work with different birds
How different birds morph when under stress
Workplace Dynamics Chart

3
The Impact of Teamwork on Productivity

Concept of Productivity
3 Challenges to Productivity
Techniques of Improving Productivity
Begin with the End in Mind: SMART Goal Setting

4
Action Plan – Putting It All Together

Reflections
Commitment and Action Plan (Where do we go from here?)
Module
Module Title
Module Description
5
Being a manager and being a leader

The difference between Manager vs Leader
Human Relations Theory – psychologist Elton Mayo
How to blend in "Human factors" into day-to-day management and leadership

6
Teamwork tool – OKR working framework

Concept of OKR as a strategy execution and goal management tool
how to draft strong OKRs in your industry and implement them in a successful and sustainable way.
how to become a successful Leader to empower your team members to increase accountability and ownership.
Implementing OKR working framework with DoerHRM

7
Introduction of KPI

Understanding the importance of KPI's for departments, teams, and employees
How to formulate the Key Performance Indicators (KPI)
Integrating KPI's with the goals of the organisation and departments
Conversation with employees around the KPI's for better buy-in and commitment
Monitor the performance measurement as per the KPI's
Diagnosing and addressing the performance gaps

8
Coaching for better teamwork and results

Training vs Coaching
How to coach effectively with 20/80 pareto principle
GROW coaching principle
Coaching for corrective measures

9
Action Plan – Implementation of ideas and tools

Reflection & takeaways
Commitment and action plan
How will I benefit from this KPI training?

This KPI training is designed to help your team work more effectively together, increase productivity, and improve communication. Our training includes the following:
A customized program tailored to meet your team's specific needs and goals.
Interactive workshops and activities that promote teamwork, communication, and problem-solving.
Expert facilitation by experienced trainers and practitioner who will guide your team through the program.
Follow-up support and software system to ensure that your team continues to work effectively together after the program.
The top management, senior managers, or executives engaged in developing, managing, and implementing the organization's performance measurement programme are the target audience for this course.
You'll learn the knowledge and skills to:
Knowledge of performance management's fundamentals
Develop, implement, and monitor key performance indicators for your company.
Recognise performance management from the change management viewpoint

KPI, OKR and metrics. You will learn how to setup a dashboard to measure how healthy is your company, and tracking important milestones for best decision making

Set up a proper method and exclusively reward performing staff and the team for their successes!

Setting and aligning all the goals so that silos are removed and the entire company can be united and go in one common direction!

Retaining star employees by allowing everyone in the company to know the star employee contribution and see their future through the career path planning.
This training course is HRD Corp claimable programme. The program is a combination of classroom theory, homework multimedia, hands-on, proven practical experience sharing and software tools for the implementation of knowledge gained in order to make the learning complete; that's applying immediately what have been learned!
KPI Training: Maximize Your Team's Potential!
Certified KPI Professional Partitional & Program
16 & 17 May 2023
Not ready to sign up?
Talk to our training advisor to guide you through the training journey.
Contact Now
How to build
winning teams with KPI?
Hey, I'm Shone Fone Ng. I'm determined to make a business grow. My only question is, will it be yours?
Productivity & Performance Strategist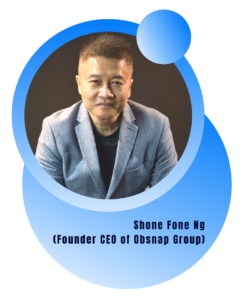 About Shone Fone
Shone Fone is a Serial Entrepreneur for 10 SMEs since 1997, businesses ranging from equipment supply, manufacturing, equipment maintenance and ISO 17025 calibration service, HRM software development and training. He also an award winning entrepreneur of Asia Pacific Top Excellence Brand – Book of The TOP Recognition.
How to build
winning teams with KPI?
Hey, I'm Shone Fone Ng. I'm determined to make a business grow. My only question is, will it be yours?