As an organization is founded, it sets some rules and principles by which it will stick to work as a team and result in optimum performance to lead a company towards success. These sets of rules and principles are known as core values. Every company has its own set of core values. Core values are not unique rather they are generalized but the choice depends on the company that which core values will it choose to work with and will make them unique.
Some Examples of Core Values:
There are a few examples that can be included in the list for core values.
For example: Hope that can ensure that things will work out for the best, Integrity which enables one to know and do what is right and in favor of the company, Honesty that is to make sure that one is working with full vigor and truly only for the company's success. Responsibility when people in an organization know their duties and take the full duty to fulfill the assigned task, hard work, readiness, honor like giving credit, service, freedom to work for the welfare of the company and so on.
4 Benefits of Establishing and Communicating Core Values: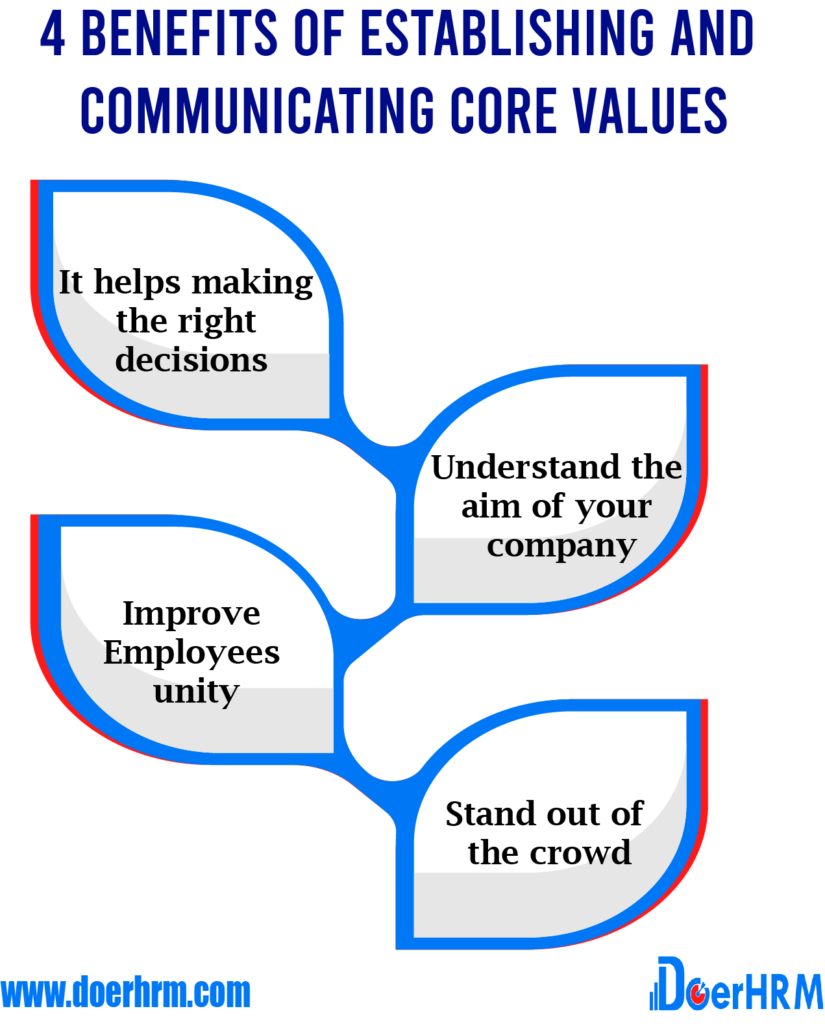 Establishing core values and then making sure that your employees and customers know them is very critical to the image and stability of the company and it can benefit in many ways.
1. It helps Making the right decisions:
It is easy to decide for the company when it is acting on the right set of core values. They know what they want and demand, so they can choose the better persons for the organization and handover the right amount of autonomy to the right person.
2. Understand the aim of your company:
Based on core values defined by a company, customers will understand the goals and aim of the company and what it wants to provide them. It also helps to attract customers with the same values.
3. Improve Employees unity:
It helps to work all employees work towards a single goal that the company wants to attain.
4. Stand out of the crowd:
The core values are the DNA of the company. They should be set accordingly. They should support the cause for which the organization is built. Core values can help the organization stand out from the crowd.
Bringing Core Values to Life:
The core value set by your company can be brought to life by acting on them. All employees and employers should stick by the core values. Their works, meetings, and plans should revolve around the core values. The employers themselves should work exactly according to core values so that employees seeing them get motivated and will act accordingly. Also, tell stories and give examples of successful companies to the employees that how they stick to their core values and succeed. Make your core values unique so you can stand out. The core value are a real asset to the company and can mold the company's future and help it to crawl nearer to its destination.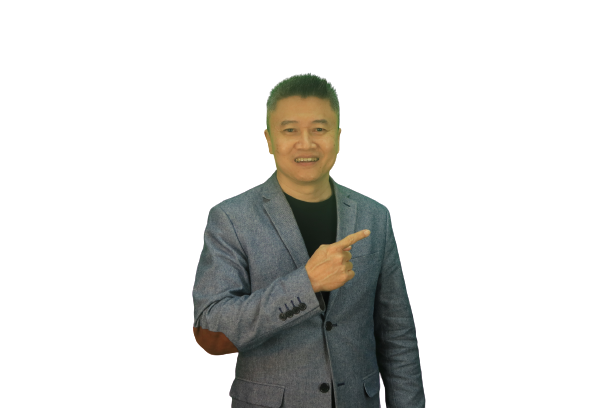 I hope you enjoy reading this blog post.
If you want my team at DoerHRM to help you build a winning team for your company, just click to speak with our KPI consultant.