With great planning also comes great progress. How the morning starts – and whether things have been efficiently organized or not – will determine if this will be a productive day.
This is why the daily morning check-in is so important, as it brings the issues for the day. This way, the team can address them throughout the day. In this regard, you can also mix the PPP methodology in there, to help keep a better eye on things.
PPP, short for Plans, Progress, Problems, is a management technique that is used for daily, weekly, and monthly reports – in other words, the recurring types. In this case, these reports are made every morning before the team starts working.
To put it as simply as possible, with the Plans, Progress, Problems (PPP) management technique, someone has to report 3-5 goals, achievements, and challenges from that point of the report. This way, they should be able to efficiently track the tasks and challenges of the day. It is meant to get everyone on the same page – to remind them of the issues so that they do not get sidetracked.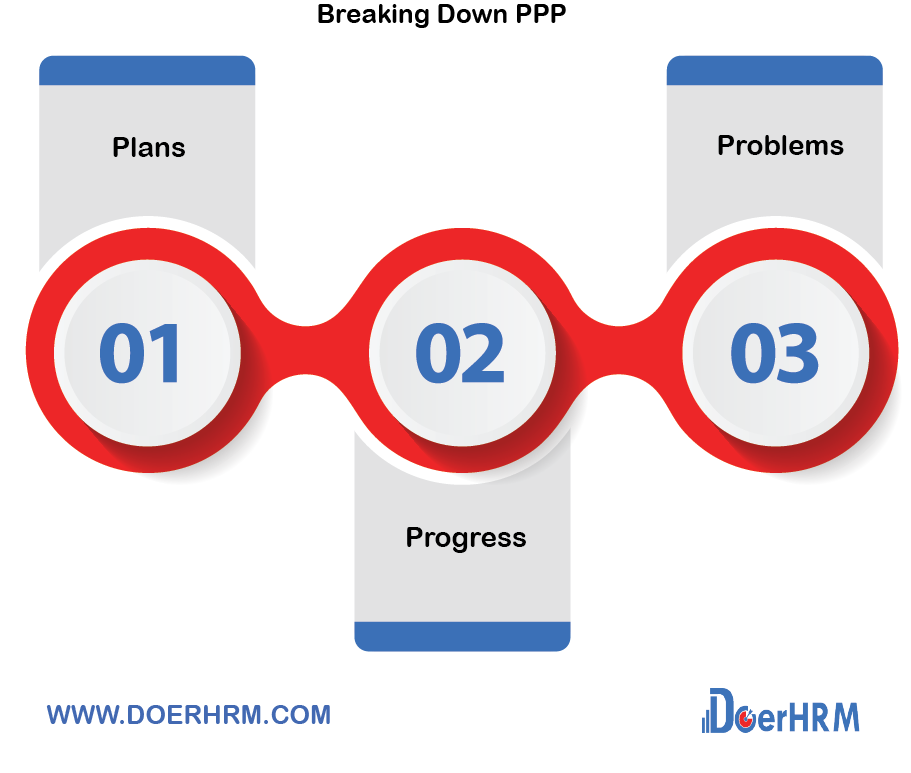 PPP is used to communicate three major aspects regarding a project: progress, problems, and plans. They are as informal as they are informative. When you use them during the daily check-in meeting, they will cover the issues and goals of the day – what they will have to address. Here is each point, briefly explained:
These are your objectives and goals throughout the next reporting period – in this case, until the next morning. What is it that you are planning to do next? What is your next step going to be? This section tackles that part.
Here, you can find the finished items and the things that you have accomplished so far. To this point, what have you managed to do? Have you completed the plans that you presented in yesterday's morning check-in? This is where you check those off the list.
While the previous points addressed the positives, this one addresses the negatives. Here, you may find the problems that you and your team were not able to finish. These problems often suggest that you will require help from other people as well. The reasons may vary – going from unexpected happenings and external factors to waiting behind other members of the team. Think "what are the problems that you are currently facing?"
The Plans, Progress, Problems (PPP) management technique is used by a variety of successful companies and startups to keep their goals and problems in mind. This way, they will be able to increase productivity by checking out their accomplishments and addressing their problems.
Using PPP Methodology during Morning Check-Ins
PPP methodology has been shown to build the team culture and to promote the overall efficiency of a team. Here are the benefits that great managers reap by including a daily check-in meeting in the morning.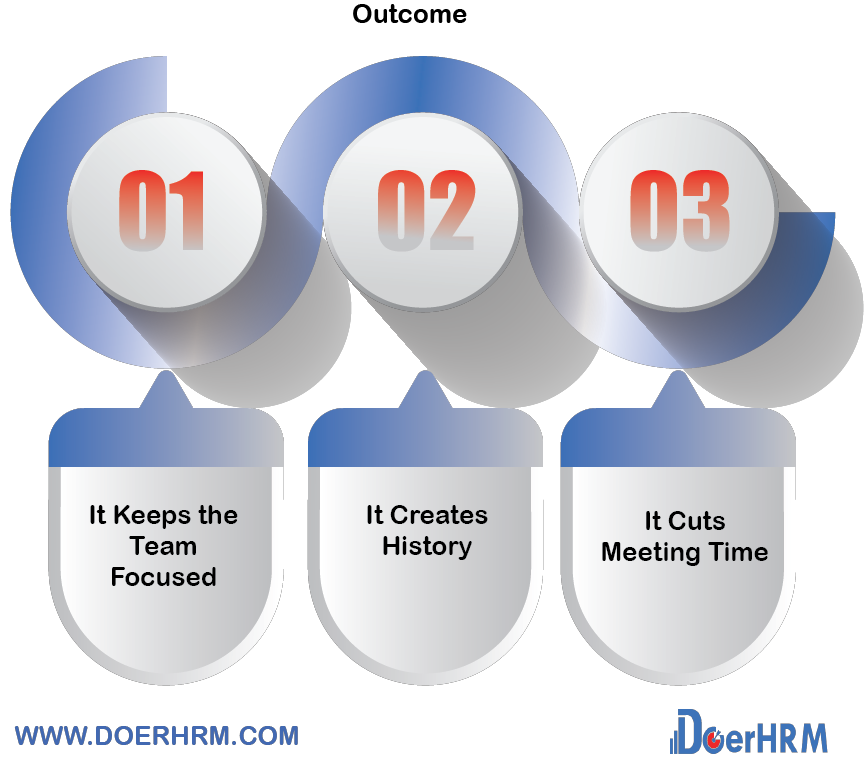 When you have so many members on your team, it may be rather difficult to keep your "eyes on the prize," so to speak. That being said, the PPP method used during a morning meeting will keep the team focused on the goal, showing each of them exactly where they are. The risks of getting sidetracked or confused during a project will be much lower if everything is presented briefly, yet religiously every morning.
This approach documents the progress of your team in the form of quick updates, which helps in creating history. Over time, this should help you keep track of what you have done and where you have gotten in your growth plan.
Moreover, this track record is very convenient to have around when you are coming up with reports for your investors and potential customers. This way, you should be able to show them your progress and prove that you are a worthy company to invest in.
Plus, this history will help improve teamwork, as it shows exactly what member handled what task. This should keep the team organized, as they will have a history of how things used to be handled.
When you use daily morning check-ins and PPP methodology, you cut the time you usually spend in meetings. These meetings will practically send out short updates, keeping every team member in a loop. This way, they will work together more efficiently, because they will all know exactly what they have to do.
As you can see, the Plans, Progress, Problems (PPP) management technique used at the daily morning check-in is a great way to keep your team informed and organized. This way, since they will know everything they have to do, their teamwork will also improve.
To learn how OKRs can help take your team to the next level, enroll in our OKR Mastery course and earn a 35% commission when you invite others to join this course!